Vacancies
Vacancy: -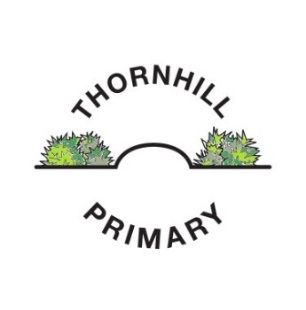 Unqualified Teacher / Graduate trainee
Required for September 2021
About the role
We are looking to appoint an experienced graduate to join our friendly and dedicated team from September 2021.
The successfully applicant has the potential to become a permanent member of staff as a fully qualified teacher upon successful completion of the SCITT programme.
You will work with the class teacher to support teaching and learning, providing general and specific assistance to pupils and staff under the direction and guidance of the classroom teacher. In addition to working alongside the class teacher and attending training, you will be the teacher in the class to release the teacher for PPA / Leadership Time and any other absences.
The ideal candidate will be an experienced graduate with good literacy and numeracy skills. They will be committed to providing the best possible outcomes for pupils and will be enthusiastic, adaptable, have initiative and also have the ability to work as part of a team.
Thornhill is an inclusive school with a clear vision and high expectations of ourselves. We value all members of staff and work as a team to effectively make a difference to the children in our care.
For an application form please contact Mrs Carole Gleghorn. schooloffice@thornhillprimary.co.uk
Closing date for applications is Friday 14th May 2021.
Please note that Thornhill Primary School is committed to safeguarding and promoting the welfare of children, therefore candidates will be required to undergo Disclosure & Barring Service scrutiny and all appointments will be subject to satisfactory clearance and suitable references.
***********************************************************************************************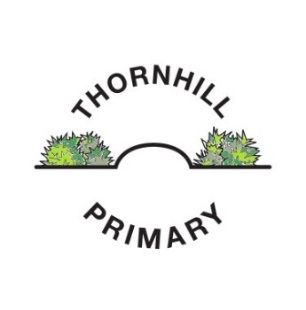 Teaching Assistance Apprentice
We are looking to recruit a Level 3 Teaching Assistant Apprentice who, under the guidance of a qualified teacher, will undertake educational activities which assist with the teaching and support of skills and pupil learning, working with individuals and groups of pupils and with whole classes for short periods.
Closing date: 01 Jun 2021
Weekly wage
£139.75

Wages explained

Working week

Monday to Friday - 8.30am to 3.30pm 32.5 hours per week, term time only. (Half hour to be taken for lunch)

Total hours per week: 32.50

Expected duration

18 months

Possible start date

01 Sep 2021

Apprenticeship level

Advanced
Level 3 (A level)
Under the guidance of the class teacher to use a range of supporting techniques to present learning tasks and curriculum content in a clear and stimulating manner in order to maintain pupils' interest and motivation and to help pupils to learn effectively through guiding, advising and feedback.
Under the guidance of the class teacher to deliver learning activities to individual and groups of pupils and, on occasion, to the whole class
To maintain familiarity with the relevant requirements of the curriculum to assist with the effective teaching of basic skills and support work and to ensure that opportunities are taken to develop pupils' learning and skills
To work collaboratively with colleagues as part of a professional team
To assist in the general efficient operation of the school, including providing cover for other support staff as necessary and providing cover for teachers as directed by the head teacher and, where necessary, supervising and guiding the work of other teaching assistants
Requirements and prospects
Desired skills
Communication skills
IT skills
Organisation skills
Problem solving skills
Presentation skills
Number skills
Team working
Personal qualities
Creative
Initiative
Non judgmental
Patience
Physical fitness
Desired qualifications
Maths and English GCSEs at grades A* to C or 4 to 9 or equivalent are desirable but not essential.
You should have the ability to achieve maths, English functional skills at Level 2 alongside your apprenticeship.
Future prospects
The apprentice will hold a recognised level 3 Apprenticeship as a Teaching Assistant. This is a highly acclaimed and recognised apprenticeship by schools and academies.
Things to consider
Before you apply, take a moment to think about the following:
How are you going to cope with completing routine tasks alongside more challenging ones?
How do you feel about regular use of a computer?
What you will wear?
How are you going to travel to work and get to any off-site learning?
How easy will you find it to abide by policies and procedures, including use of mobile devices and social media at work?
How are you going to balance work, study and home life - they're equally important?
Need help with your application? Central Bedfordshire Council can support you to complete your application and interview, contact 0300 300 8110 or email bessadult.learning@centralbedfordshire.gov.uk for more information.
Apprentices are paid for their normal working hours and training that's part of their apprenticeship (usually one day per week).
The Apprenticeship National Minimum Wage guide is updated every April (ANMW): https://www.gov.uk/national-minimum-wage-rates
Contact
Lynne Simper 01582 863516 lsimper@thornhillprimary.co.uk
Teaching Assistant Level 3 Apprenticeship Standard.
Support to achieve knowledge, skills and behaviours as laid out in the apprenticeship standard
Experienced assessor to assess work and practice
Individual learning programme tailored to own needs
E-learning, training and monthly tutorials specific to your apprenticeship
Mentor and support in the workplace
A minimum of 20% paid time to be used for learning and development opportunities
English and maths Functional Skills at Level 2 (if required)
Support to achieve End Point Assessment