Uniform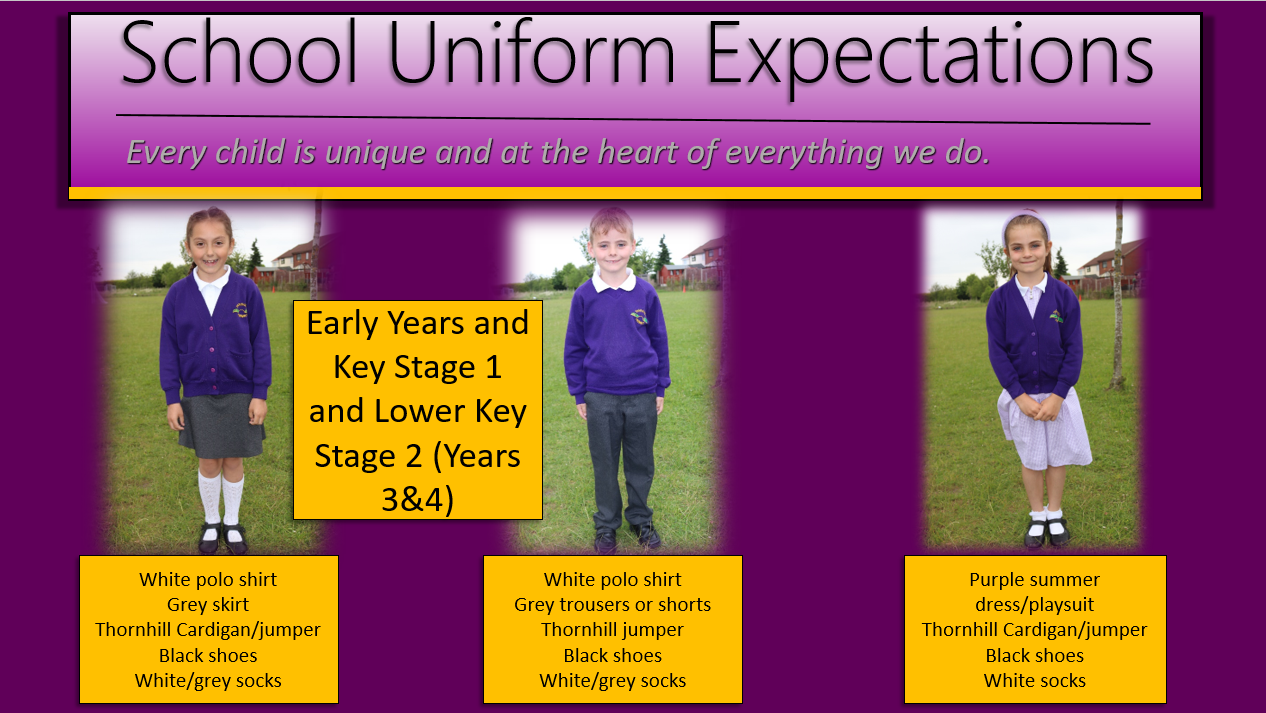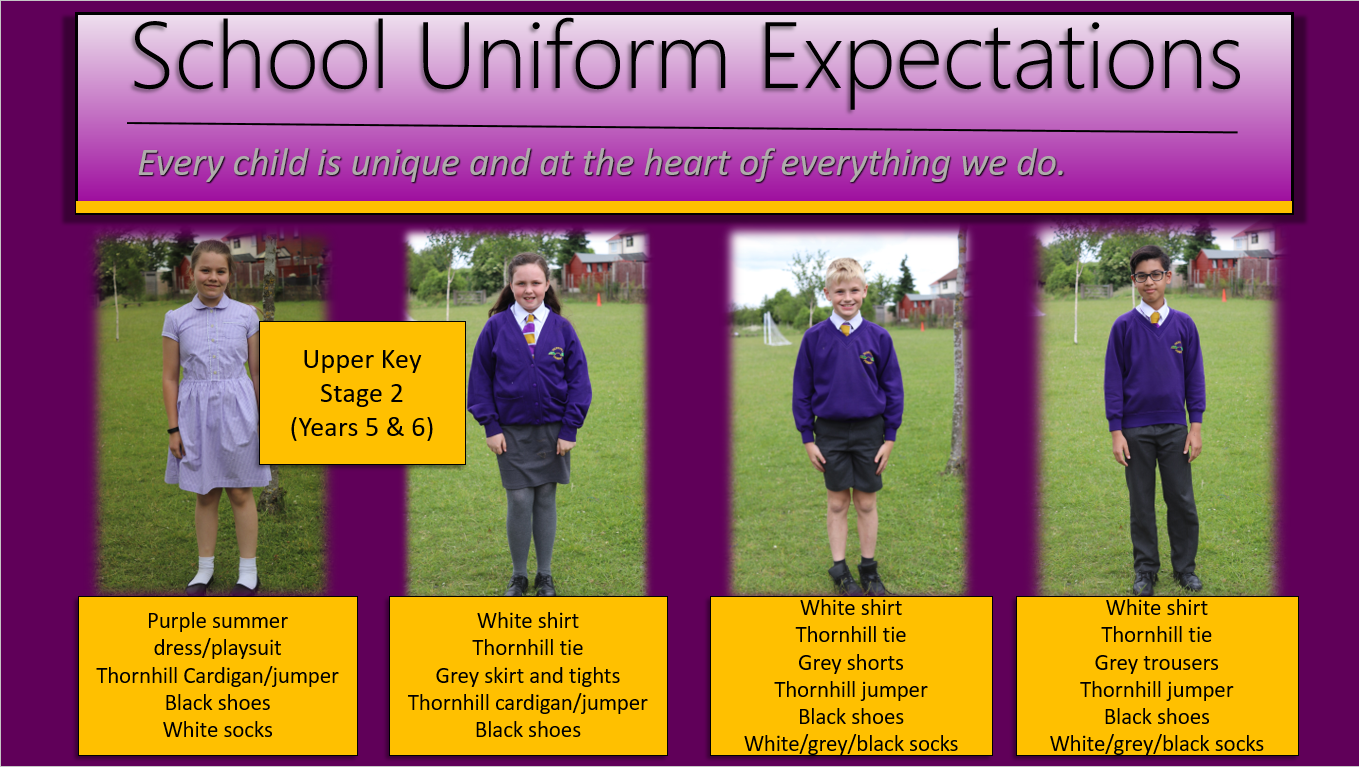 We like all our children to wear school uniform. It gives children a sense of belonging and makes them proud of their school. You can buy our uniform from BEST LOOK, High Street North, Dunstable, 01582 603 603. Our uniform is as follows:
Purple sweatshirt or cardigan with school logo
Black or grey trousers or skirt (pinafore if preferred)
White polo shirt (school logo) for Years R - 4
In summer the girls can wear a purple and white checked dress:
Book bag: this is compulsory for all children.
White Shirt (button up white cotton shirt) and tie (Years 5 and 6 only)
PE Uniform is as follows:
Black shorts (can be purchased anywhere)
Purple polo T-Shirt
Black plimsolls or black trainers
PE bag
All children require sensible black shoes for school so that they can run around and play during break times. Children are not allowed to wear heeled shoes, trainers, boots or open toed sandals.
Please make sure that all items of clothing are clearly marked with your child's name.