Our School Day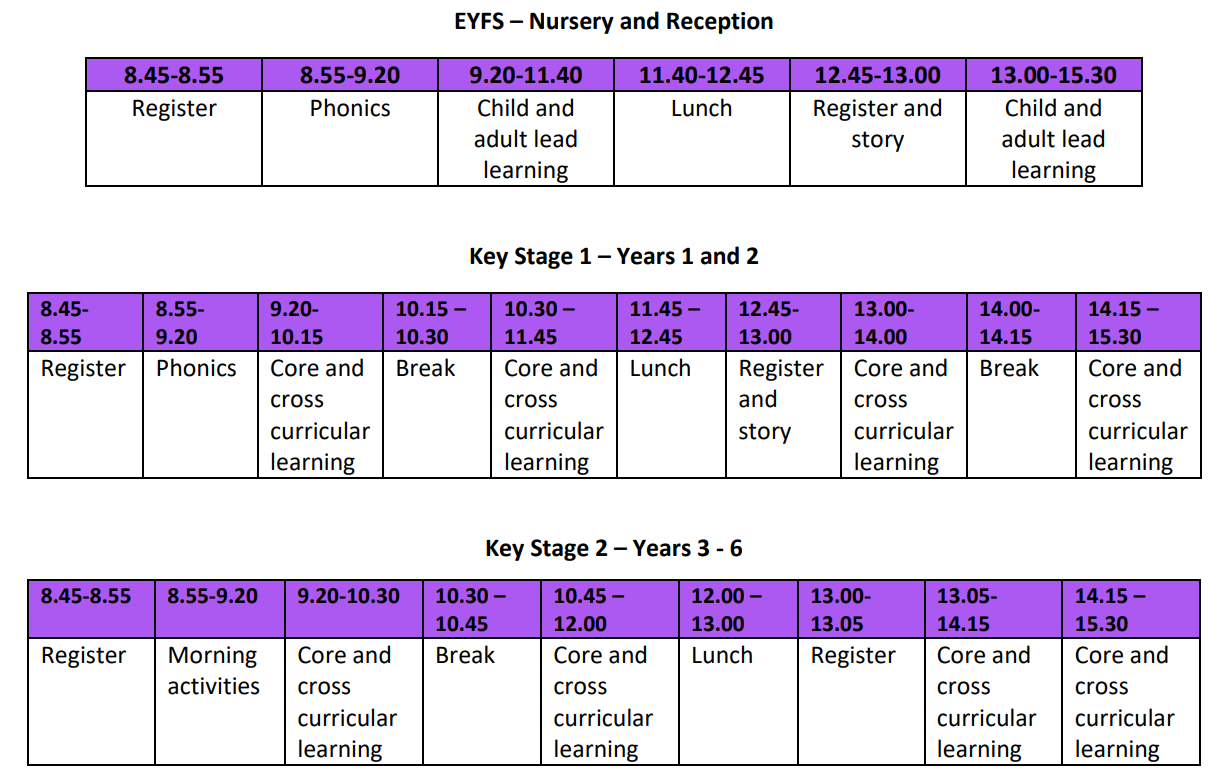 In order to allow everyone to arrive safely at school, we are operating an extended drop off, so all parents do not need to arrive at the same time.

Window for morning drop off will be anytime between 8:40am and 8.50am.
Collection pick up time 3:30pm
We ask parents to refer to our Covid Risk Assessment for further details on timings during the pandemic.