Our School
Welcome to Thornhill Primary School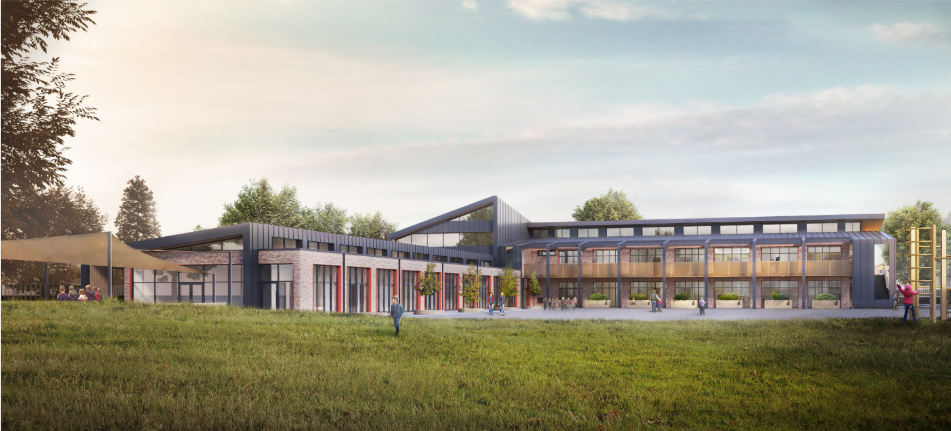 We are very excited to welcome you to Thornhill Primary School; a school set across to sites expanding to 3 forms of entry.
Grove Road Site – This site is for our Nursery, Reception, Year 1 and Year 2 children. It is the main access point to the school currently due to the continuing construction on the Linmere Development.
Silver Birch Site – This is the brand new school that opened in September 22. This site is for our Year 3, 4 5 and 6 children but is also home to our nurture spaces, Music and Geography rooms.
As the Headteacher, I would like to welcome you to our inclusive, diverse and sustainable learning community, where every child is encouraged to explore their passions and reach their full potential.
I am honoured to lead a dedicated team of teachers, TAs and support staff, who together, have created a supportive, friendly, enriching and nurturing environment which enables all children to feel valued and safe. Together, we work towards building a brighter future for our children and the world. We aim to equip our children with all the skills they need to continue on their future learning journey.
We have high expectations of both learning and progress and ensure all children, regardless of their ability, are able to access all areas of the curriculum and any extra-curricular activities held. We want to ensure all our children believe in themselves and their abilities, aspire to be the best they can be, and want to learn so that they can go on to achieve their dreams and goals.
We work in partnership with parents and carers and very much value the support and contribution they make to school life. Our ambition to be the 'heart of our community' has given us the passion and drive to change and adapt as our neighbourhood continues to grow.
We hope that you enjoy looking around our website – although this is only a tiny glimpse of how very special our school is.
We look forward to working with you to make sure your child's years at Thornhill Primary School are happy and enriching.
Mrs B Waite
Headteacher