End of Year Expectations
It's often tricky to know what our children should be able to do at different stages. Take a look through the links below to see what children should be able to do at the end of each year.
The image below will give you an idea of the level of detail you can expect from the attached documents.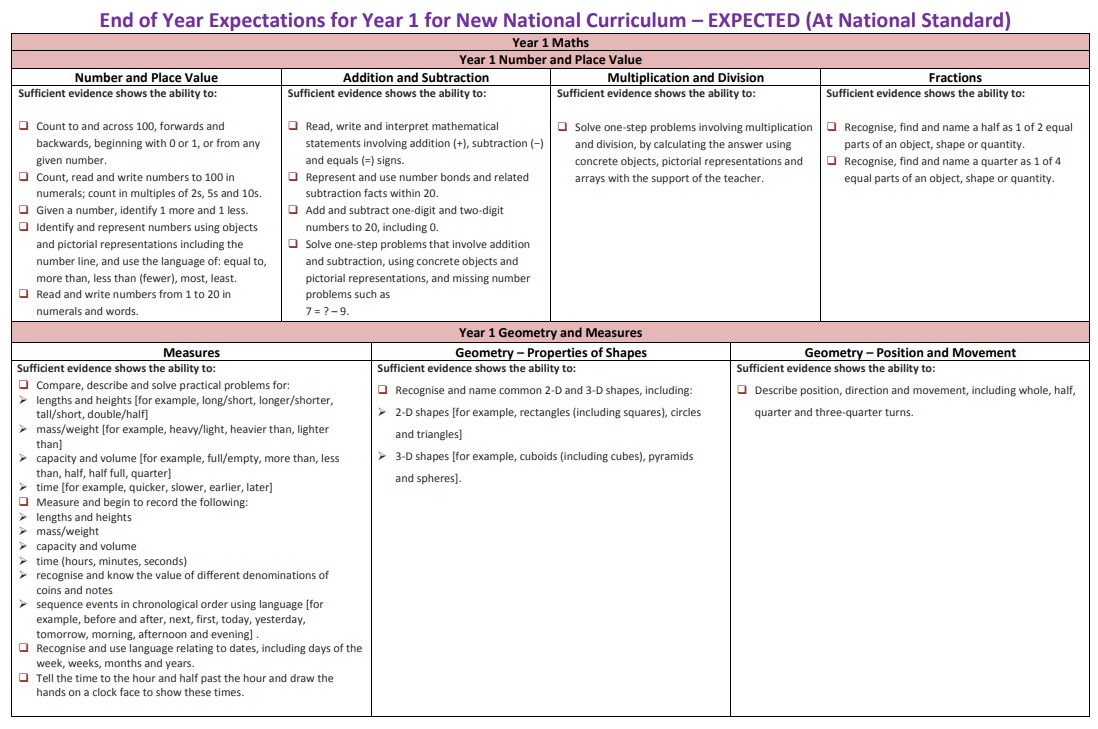 If you are able, these documents might inspire you to do some focused learning with children at home.
Please contact us if you would like any help with ideas for supporting your children in their learning.