Admissions
We are a growing school. Every year we will expand by 60 places in Reception until our school has 90 children in every year group.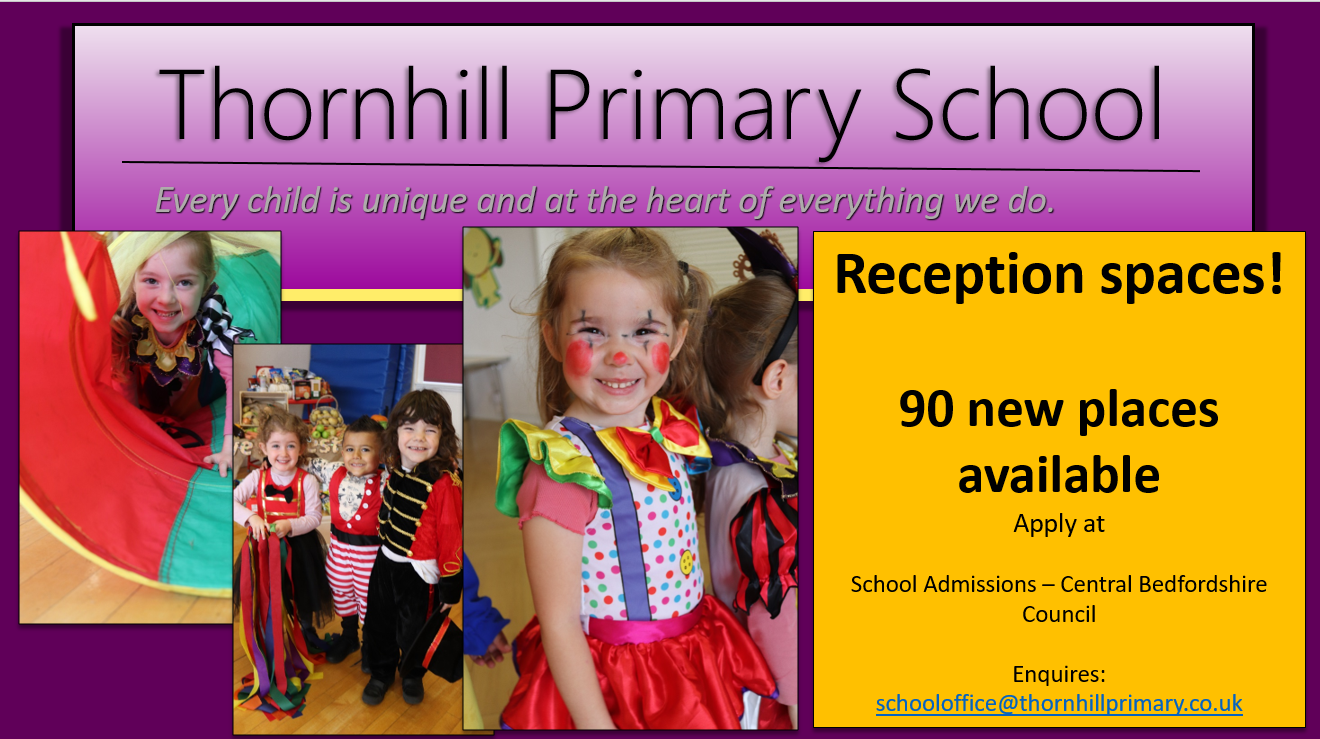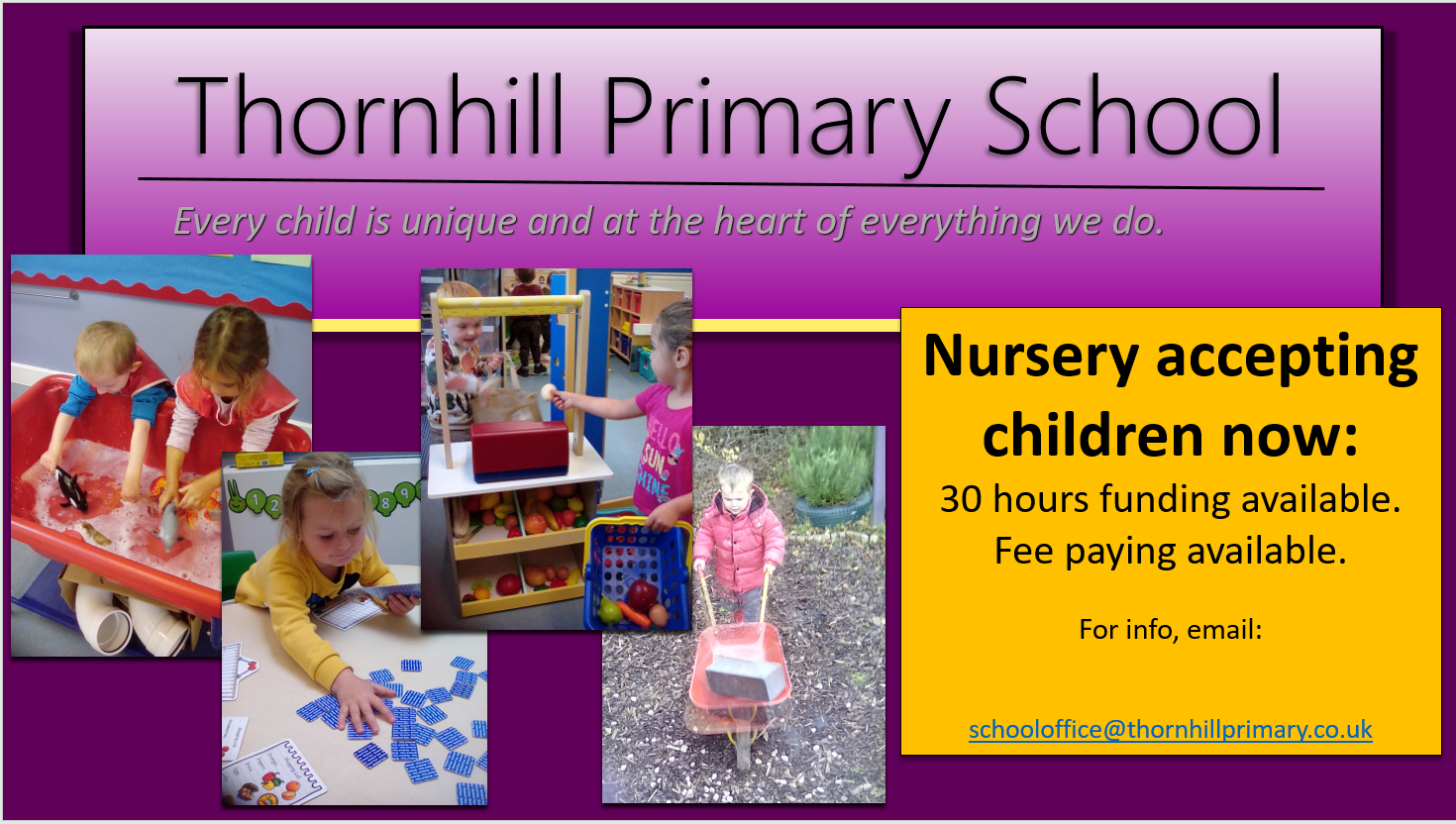 If you are interested in enrolling your child to our school please contact our office on 01582 863516 or via email admissions@thornhillprimary.co.uk and we will make an appointment for you to come in and meet with the Headteacher and look around our learning environment.
Please be aware that you must notify Central Bedfordshire Council Admissions on 0300 300 8037 to apply for a school place.
Our nursery is Ofsted approved to accept 3 year olds. If you think you may qualify for 30 hours free childcare, please contact Central Bedfordshire for further information.
Admissions Numbers - September 2023
Nursery - Dependent of child:adult ratio
Reception - 90 Children
Year 1 - 90 Children
Year 2 - 90 Children
Year 3 - 30 Children
Year 4 - 30 Children
Year 5 - 30 Children
Year 6 - 30 Children
For more information about School Admission on the Central Bedfordshire Council website please click here
For more information about School Admission on the Luton Borough Council website please click here