Our School
Welcome to Thornhill Primary School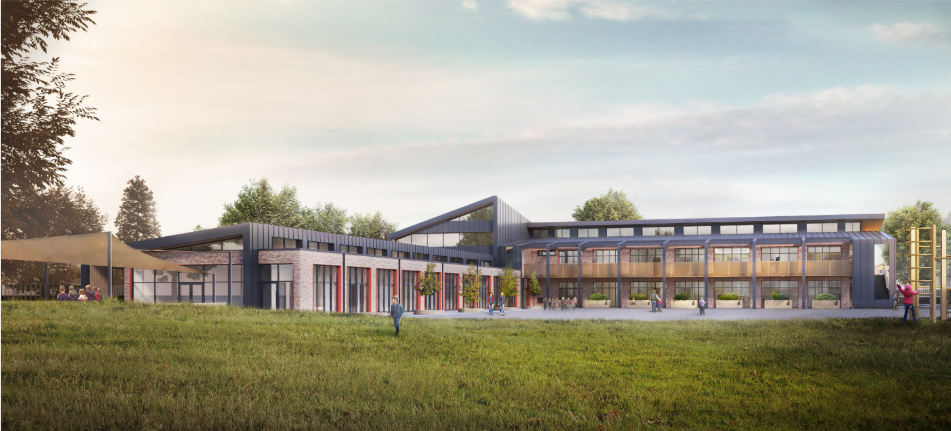 We are very excited to welcome you to Thornhill Primary School which is expanding to a three form entry school. From September 2021 we will be based across two school sites due to the expansion:
Grove Road Site – This is the current school which will be undergoing a full refurbishment during the summer holidays. This site will be for our Nursery, Reception and Year 1 children.
Silver Birch Site – This is the brand new school that opens in Autumn 2021. This site will be for Year 2 through to Year 6.
Both sites will be linked by the school field accessible by a path for the children and staff. Both sites have an office and front entrance for parents and visitors.
The website, along with our social media platforms are designed to give you a taste of what is coming and to keep you up-to-date on our progress at this fantastic new school.
At Thornhill Primary School and Nursery, we believe every child has the potential to be whatever they want to be. We have high aspirations and high expectations of them all. A primary school's job is to prepare pupils for secondary school and as such we want to give our pupils experience in as many different aspects of learning as possible. When they leave us at the end of Year 6 we want them to want to learn more, to be curious and inquisitive. Therefore, it is necessary that we open their minds to many different possibilities.
We aim for our growing school to be an integral part of the growing community, where children are proud of their achievements and excel within a safe, joyful and nurturing environment. We have a culturally diverse school population with approximately 14 different cultures represented within school. We are a Values Based School where we encourage all children to develop an understanding of the important qualities in life; kindness, honesty, thoughtfulness and resilience are just some of these values we hold dear, and we hope these help to foster friendships within the pupils which will last a lifetime.
We strive to provide an excellent education for all our pupils within a caring, stimulating and motivating learning environment.
We look forward to working with you to make sure your child's years at Thornhill Primary School are happy and enriching.
Mrs B Waite
Headteacher