Reading Expectations - Reading Club Afternoon Tea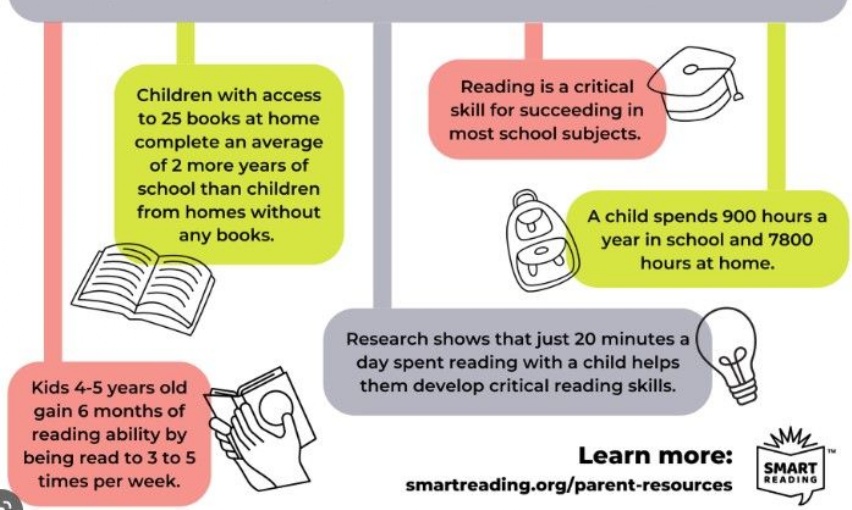 Regular reading at home has been shown to have numerous benefits for children. It not only helps improve their reading skills, but also enhances their language development, vocabulary, and comprehension abilities. Additionally, reading helps to stimulate children's imagination and creativity, which can benefit them in many aspects of their lives.
The school encourages parents/Carers to take an active role in their children's reading by reading with them regularly and discussing the stories they read. By doing this, parents/Carers can help their children develop a love for reading and instil in them the value of lifelong learning.
To help parents/Carers keep a record of the reading that is done at home, the school has provided Reading Records or Planners (depending on the child's age) to document their children's reading progress. Parents/Carers are asked to record the title of the book, the date it was read, and any comments or observations about their child's reading experience. This information can be used by teachers to monitor children's progress and identify any areas where additional support may be needed.
As a school, we expect parents/Carers to be listening to their child read and recording this in their Reading Records or Planners at least 4 times per week.
To encourage children to read more frequently at home, Mrs Waite and Mr Gunning will now be hosting a very special reward for all children who are reading with a parent/Carer and recording this 4 times per week.
The 'Reading Club Afternoon Tea' will happen once per half-term in the last week of the half-term. This will involve drinks, fancy fruits and some tasty treats for children to share with Mrs Waite and Mr Gunning as well as some great chat about the books that the children have been reading.
Starting from next Friday, on a weekly basis, children's reading records will be checked to find out which children have kept up with reading 4 times a week. Those who manage it every week for the half-term will receive an invitation to the Reading Club Afternoon Tea in a Celebration Assembly in the penultimate week of the half-term.
Mrs Waite and Mr Gunning are really looking forward to the first event which will happen on the afternoon of Thursday 30th March.